Sugar an important food also commonly known as sucrose is white crystalline substance, tastes sweet, a carbohydrate and 100% soluble in water. Sugar (Sucrose) is a natural combination of fructose and glucose. It is very stable product.
HOW IS SUGAR MADE?
Raw Sugar is made in large refineries by crushing cane sugar (Sachrum officenarum) or beet root (Beta vulgaris) to obtain juice and boiling this juice to remove water and processing the juice so obtained to make unrefined raw sugar. This is sometimes also known as panela. Generally cane sugar is produced by tropical countries and the beet sugar by the cold/European areas.
Engagin Solution is able to supply you with the following Brazilian sugar:
SPECIFICATION
GRADE A ICUSMA 45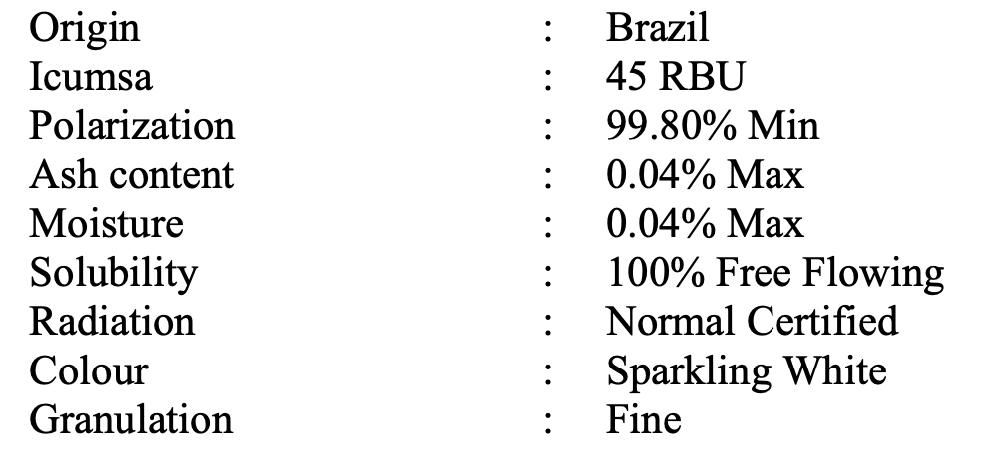 ICUSMA 100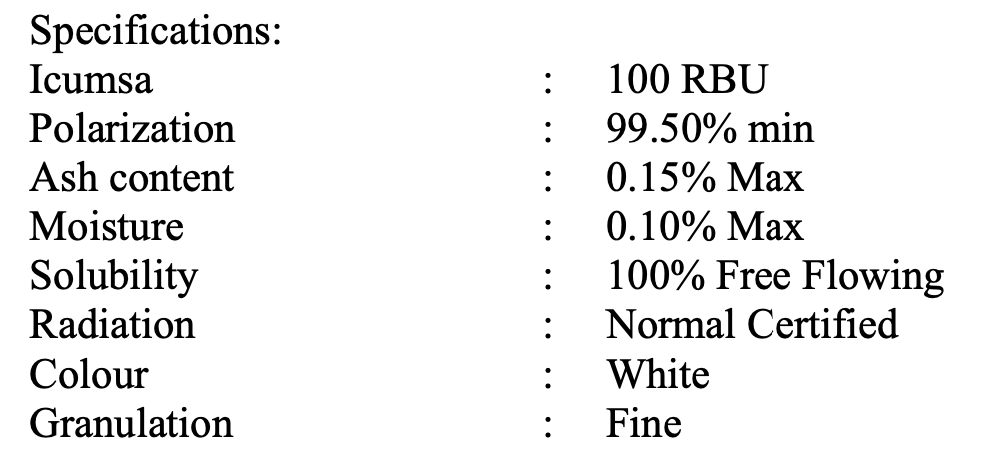 (Brown) GRADE E ICUSMAÂ 600-1200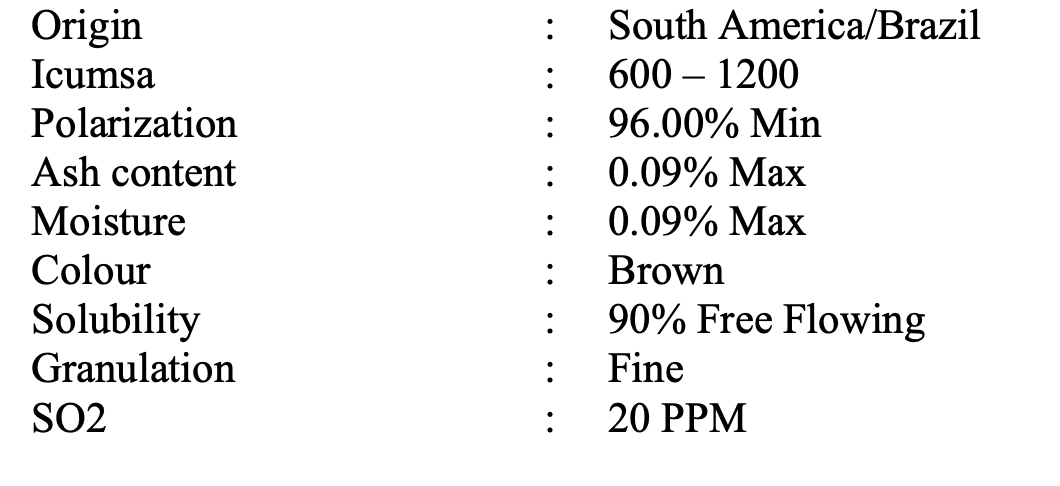 BEET SUGAR

India Rice
IR 64 and Basmati
Rice is indispensable part of diet due to multiple of benefits it provides . There are varieties of Indian and Thailand rice available and we have direct alliances with the mill in India and Thailand to sell it across the globe.
IR 64 Parboiled Rice is a widely renowned Indian rice variety. … IR 64 Parboiled Rice is one of the most exported varieties of Long grain rice with an average length of 5.8mm to 6.2mm and has in good demand. This rice variety is highly popular in African and Gulf Countries for its good quality and low prices.
Engagin Solution is able to supply the following: