Engagin Solutions assists organizations that are implementing change to navigate through the various phases of that change from conceptual design through change management to implementation.
                                                    Consultation

Engagin Consultation helps to focus on identifying the type of changes the organization is facing be it:
Development of  concept(s).
Bringing a new idea to the market.
Improving on customer engagement.
Project Management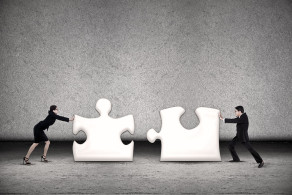 Proper planning and preparation is vital for successful implementation of a project.
Engagin Solutions proven methodologies ensures that the stated project objectives are met to the exact specifications of the organization. This will be accomplished by:
Orchestrating stakeholders to execute the organization objectives.
Requirement gathering and definition.
Define obtainable goals and execution strategies including technical innovations.
Ensure project stays on track and on schedule.
Proper resource allocation.
                                            Solution Implementation

Engagin Solutions implementation strategies involves:
Managing development life-cycle
Product roll-out and delivery
Design and Architecture
Managing change
 Security

Safeguard the integrity of critical information.
Intensify strategies for Data Loss Prevention.
Facilitate regulatory compliance.
Analyze technology risk assessment